OXVA Xlim Pro Pod Kit
---
Power-To-Performance In Your Pocket.
The OXVA Xlim Pro is a user-friendly refillable pod kit with upto 30W of variable power, that is partnered with a long-lasting 1000mAh 5V/2A fast-charging battery.






Offering outstanding build quality and an intuitive, stylish OLED/RGB Lightbar display, the Xlim Pro kit provides a perfect partner for users who live life in the fast lane! Thanks to the adjustable airflow slider and new OXVA V3 Mesh Pods, the Xlim Pro produces an exceptionally mouth-watering vape.






The Xlim Pro Pod Kit is the pinnacle of OXVA's highly successful Xlim series, showcasing a slimline, gleaming metal chassis that measures a mere 111mm x 25mm x 14mm in size and will fit easily into your pocket.


Although palm-sized and discrete, the kit also features an ergonomic airflow control, allowing you to adjust the airflow to your desired level of comfort. Additionally, it features both inhale and button activation, and with just "4 clicks" of the fire button, you can lock the device and set it to inhale activation only mode.


The larger OLED display provides you with useful information such as a puff-counter, battery level indicator and your current wattage power output. Meanwhile, the "multi-function" button on the side of the device allows you to customise your wattage (power level), reset your puff-counter and lock the device to be safely stored in your bag or pocket.
A pre-installed OXVA Xlim Pro V3 0.6ohm Disposable Pod in included as-standard, as well as a spare V3 0.8ohm disposable pod inside the box. The V3 Pod's mesh coil design ensures a constant and even vaporisation whilst and producing rich, consistent flavour all-day-long. To refill you can simply lift the silicone tab on the top side of the pod without having to remove the pod from the device.


OXVA's new flagship smart chipset is designed to detect the installed pod's resistance automatically and set your device's wattage and power output accordingly, thus eliminating the need to constantly worry about your coil's lifespan or performance. For further customisation, you can adjust the power settings yourself up to 30W, with 3 quick clicks of the "multi-function" button.
The Xlim Pro Pod Kit is a stylish and reliable beginner pod kit with the option of a host of quality-of-life features that can also be locked and used with simple inhale activation. The on-board USB Type-C fast-charging capability and included ensures lightning-fast times*. And for added convenience, it also comes packaged with a lanyard, making it easy to carry wherever you go.






The OXVA Xlim Pro Pod Kit is a fantastic option for all beginners or anyone looking for an ideal, hassle-free way to transition away from disposable vapes and save money. We highly recommend pairing the Xlim Pro kit with a Nicotine Salts E-Liquid such as the Juicebar or Absolution Salts ranges for a mouth-watering all-day vape!


*2 Amp / 5V USB Wall Plug required for Fast-Charging functionality.
(2A Wall Plug Sold Separately)


FEATURES:
- Super-Lightweight & Discrete Design
- 1000mAh 2A Fast-Charging Capable Battery
- OLED Display & Colourful RGB Lightbar
- Auto-Inhale (Pull-To Draw) or Button Fired Activation
- Top-Filling Pod Design


SPECIFICATIONS:


WHAT'S IN THE BOX?

1 x OXVA Xlim Pro Pod Device
1 x OXVA 0.6Ohm V3 Disposable Mesh Pod (Pre-Installed)
1 x OXVA 0.8Ohm V3 Disposable Mesh Pod
1 x USB Type-C Charging Cable
---
Related Products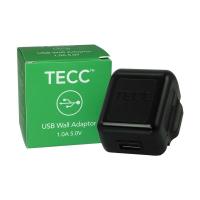 USB to UK Plug Adaptor
£6.00
With full British...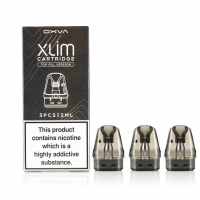 OXVA Xlim V3 Replacement Pods
£9.50
Introducing the newly-des...