Kingsman Silver
Kingsman Silver
Choose Your Strength:
Please select a size option first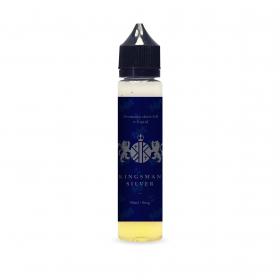 ---
Product Information
A lighter take on the award-winning original Kingsman blend.
Decadent toasted tobaccos provide a glowing cigarette-style smokiness that make this an impressivly authentic tobacco vaping experience
Add 1 x 10ml of our 18mg Nic Shot to 50mls to make 60ml / 3mg E-liquid, or 2 x 10ml to make 70ml / 6mg.
For best results, shake well and steep for 10 hours before use.
Add one to your basket and get one Nic Shot for £1
when also added to your basket.