Golisi S2 two bay charger
Golisi S2 two bay charger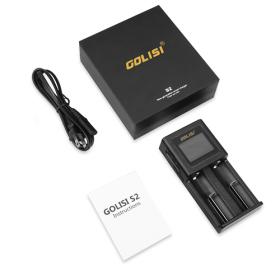 ---
Product Information
Golisi S2 Charger
S2 is a smart charger with a highly visible HD LCD display. Its unique "%" readout accurately displays charging status. S2 is compatible with most batteries . In addition, its loading spring and sliding plates are made with military grade stainless steel, which enables more than 100K life cycles.
Specification
Output: For li-ion batteries: 1 cell @ 2A, 2 cells @ 1A; other batteries: 0.5A
Compatible batteries: 18650, 26650, 20700, 21700, AAA, AA, Ni-cd, Ni-md batteries. Almost all cylindrical batteries ranging 32~70mm in length and up to 32mm in diameter
CE, RoHS, EMC, FCC, ETL(core) certificated
---
Related Products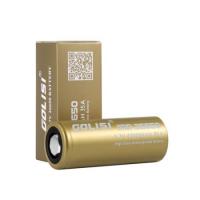 Golisi 26650 4300mah 35 Amp
£12.99
Golisi's latest...