Halo 180 mAh Battery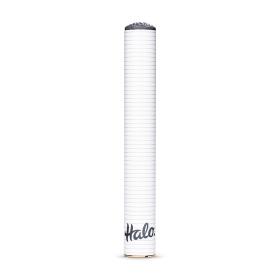 ---
Product Information
Introducing our new Goldstar replacement cig-a-like!
The brand new 'Halo' e-cig performs just as well as the old Goldstar, with similar menthol and tobacco flavours, but now with unique high quality E-Liquid made in the UK. With the same battery life and size that you have always enjoyed, and cartomisers now just £8.50 for 5, it's a great evolution in our cig-alike range.
Happy vaping and enjoy the switch!
---