Jac Vapour Series-S22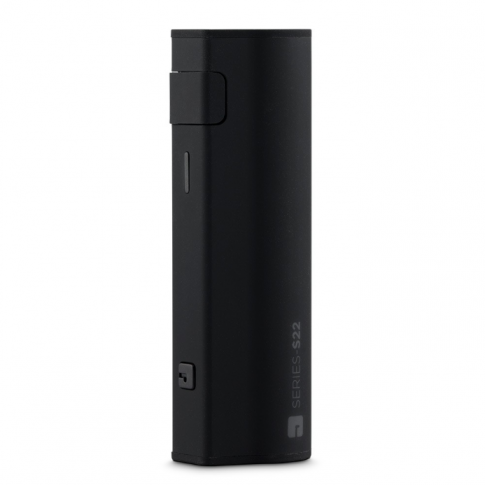 ---
Product Information
SERIES-S22 Batteries fit an impressive 2600mAh capacity into a compact and stylish package, enough to keep most vapers going all day on a single charge.
It is sub-ohm capable and compatible with coils rated as low as 0.5Ohm, the S-Battery is the perfect all-around device whether you prefer mouth to lung or direct lung vaping.
UK designed by JAC Vapour and includes a 6 month warranty.
Specifications
Dimensions – 82mm (H) x 22mm (W) 27mm (L)
Power – Unregulated 3.1v – 4.2v (3.7v nominal)