Elf Bar Mate 500 Refillable e-Liquid Pods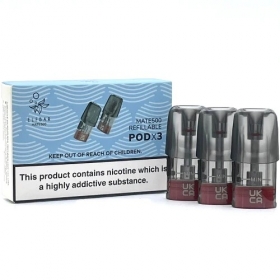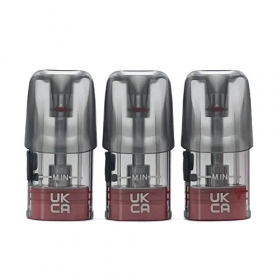 ---
Product Information
The Elf Bar Mate 500 Refillable Pod

These Elf Bar Mate 500 Refillable Pods are compatible with the Elf Bar Mate 500 Battery device and provide a great mouth-to-lung (MTL) vaping style, similar to the draw from a traditional cigarette.

Where Elf Bar Mate500 P1 Pods have previously featured flavours exclusively from Elf Bar to be able to use the device. Now with these new refillable pods, you can continue to use the vape you love but have the flexibility of filling/refilling the pod with your favourite flavours.

There are no limitations on your preferred e-liquid selection with these refillable pods, however we'd recommend a 50VG:50PG e-liquid ratio with nicotine salts for best results. Our Juice Bar range is designed specifically with this kind of device in min.

These are a disposable pod that have a pre-installed coil, meaning that at the end of each pod's lifespan or when the flavour of your e-Liquid starts to deteriorate, it's time to dispose of your pod for a new one.

Each pod has a pre-installed 1.2ohm coil and can hold up to 1.6ml of E-liquid. They have a handy side-fill design so they're easy to top up.

Features:

- Can only be use with Elf Bar Mate500
- 1.6ml Refillable Pods
- Easy Side Fill Design
- Pre-Installed 1.2ohm Coil
- MTL Vaping Style
- Suitable For Regular E-liquid & Nic Salts

Contains:

3 x Elf Bar Mate 500 Refillable Empty Pods In Each Pack.
---
Related Products
Elf Bar Mate500 Pod Kit
£8.00
Mad...