BEGINNERíS GUIDE TO VAPE MODS
21st November 2018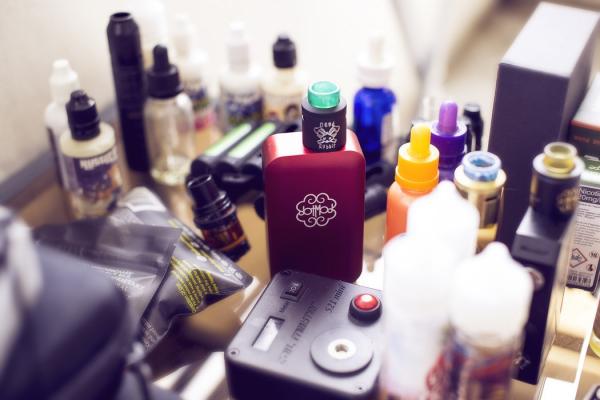 Vaping is the act of using an electric cigarette, popularly known as a vape. E-cigarettes employ the use of a coil to heat the e-liquid which then produces an inhalable vapour. For beginners, it is advisable to research extensively on vaping before trying it out. For many people, vaping can become more of a hobby than simple nicotine replacement. Therefore, they put a lot of effort into making sure they get the best experience. Here are some factors to consider when you are starting out vaping.

First, is the taste you get while vaping. Most e-liquids are made of flavoring which gives them a particular taste which is appealing to you. And believe you me, whatever your taste preference there will be something for you. From citrus flavours to deep cake vapours you'll find the perfect flavour for you. But be open minded, sometimes you'll love the flavours you never expected to like.

Secondly, the type of coil used in the vape affects the kind of experience you will get while vaping. The heating coil is an integral part of the electric cigarette because it affects the effectiveness of the vape and the thickness of the vapour produced. Many people prefer building their coils which ensure they get the exact performance they want. However, for beginners, it is advisable to buy a coil from a trusted vape business. Ask staff in-store to explain the differences and which coil combination would suit you. p.s All our staff are really friendly and very knowledgeable.

Lastly, is the types of vape devices or vape mods used while vaping. In vaping, we define a beginner as one with very little experience vaping and one who is unfamiliar with the laws that apply to vape such as Ohm's Law. There are several designs and types of vaping devices in the market today which can make it difficult to choose the right one for the job. From one with a disposable atomizer to one with individual components which should then be assembled to so many more. Here are the main types to look out for when buying a vaping mod.

Pen style vape devices – these can come equipped with a variety of tank and battery sizes and are often simple to use. Available to suit a number of different budgets, they usually employ the use of a clearomizer which is a refillable and replaceable tank.
VV vape devices – has internal or replaceable batteries. They are popular because you can adjust the output power and offer increased battery life.
TC vape devices – these refer to temperature-controlled devices which help in regulating the heat of the coil.
Cig-a-likes vape devices – the easiest devices to use, these electric cigarettes often have a strong similarity to traditional cigarettes. They have a short battery life compared to other kinds of devices and do not produce as much vapour as some other options.

The most important thing is to find a mod that is comfortable for you. If you prefer a sleek and stealthy machine or a chunky block with every feature, there will be something for you.

Take a look at our range of kits or pop into one of our stores if you need further help.
Back