Innokin Go S Pen Kit
---
Product Information

The Innokin Go S Pen Kit is designed for flavour, convenience and affordability

The MTL tank is made with food grade PCTG plastic. This tank uses a 2ml pod tank that can be refilled multiple times but won't require any maintenance. The Go S Pen constant 13W battery output and 1500mAh battery creates great flavor's and lasts all day

Charged with micro-USB, the Go-S features a tri-color battery capacity indicator and integrated safety protections

CONTENTS:
- 1 x Innokin Go S device
- 1 x Innokin Go S 2ml disposable tank
---
Related Products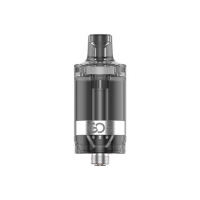 Innokin Go S Disposable Tank
£3.99
The INNOKIN GO S DIS...