Geek Vape Geek Bar Disposable Device - Blueberry Sour Raspberry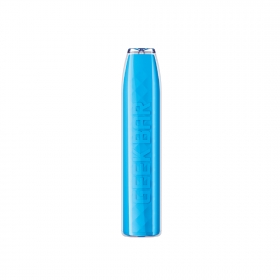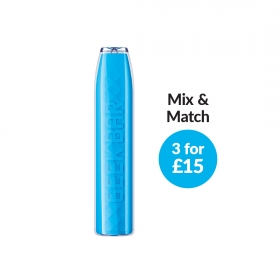 ---
Product Information
Blueberry Sour Raspberry - A perfect balance of a fruity sweet and sour with notes of blueberries paired with tart raspberries, making for a tantalizing vape experience.
Prefilled with 2ml of nic salt vape liquid available in 2.0% (20mg) strength at a 50/50 PG to VG ratio
Fitted with a 500mAh built-in battery, setting the device up is as easy as removing the silicone plug from the mouthpiece and inhaling.
With no e-liquid to refill or batteries to charge, the Geek Vape Geek Bar is ideal for summer days in the pub or when just carrying a larger device is inconvenient.
- E-liquid type - Nic salt
- Nicotine strength - 2.0% (20mg)
- Total puffs - Up to 575
1 x GeekVape Geek Bar e-cig
---