SMOK TFV Mini V2 Coils
From:
£10.50
Pack Size:
Please select a pack size option first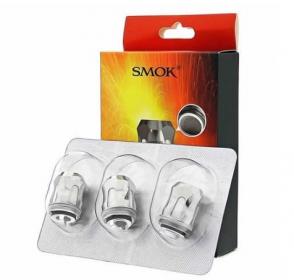 ---
Product Information
The Smok TFV-Mini V2 coils are superior coils, designed to meet various vaping needs.
There are three variants to choose from, with more information listed below.
For use with:

- Smok TFV-Mini V2 tank

Single and Dual Mesh Coil design for enhanced flavour reproduction:
- S1 0.15ohm Single Mesh: 40W - 80W / BEST: 50W - 70W.
Intense cloud production with increased flavour.
- A1 0.17ohm Single Mesh: 90W - 140W / BEST: 110W - 130W
Super large heating area

- A2 0.2ohm Dual Mesh: 70W - 120W / BEST: 85W - 105W
Dual heating cores for larger Clouds
Pack of 3 coils
Once you have changed your coil it is important to prime the newly installed coil by 'priming' it to avoid burning the cotton prematurely. This involves filing the tank completely with E-Liquid and leaving it to soak in to the new coils cotton before vaping. You should leave the newly filled tank for around 6-8 minutes before use.
---
Related Products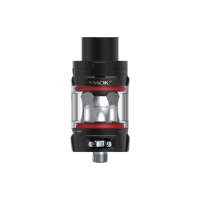 SMOK TFV-Mini V2
£21.00
A fantastic new tank from ...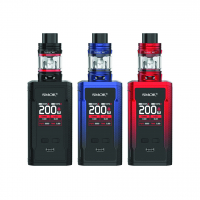 SMOK R-Kiss 2 Kit
£45.00
This kit is designed for ...