Halo Menthol Cartomisers
Halo Menthol Cartomisers
Choose your nicotine strength:
---
Product Information
Experience the smooth, refreshing taste of menthol. A classic taste which is perfect for those former menthol smokers.
UK manufactured and tested e-liquid, these come with a VG:PG ratio perfectly adapted for cigalike cartridges.
Available Strengths: 0mg 6mg 12mg 18mg
---
Related Products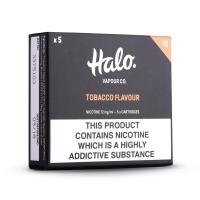 Halo Tobacco Cartomisers
£8.50
Replacement 5 pa...