SMOK LP2 Coils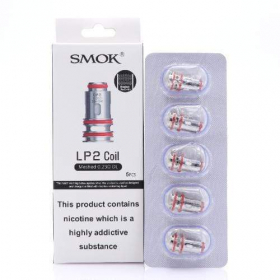 ---
Product Information
5 for £13. Add 5 to your basket to benefit from our great offering.
*discount applied at checkout.
The SMOK 0.23 Ohm LP2 coil supports DTL (Direct To Lung) vaping and can be paired with a wide range high VG e-liquid.
LP2 coils feature a mesh design that maximises their surface area. This heats e-liquid more quickly and efficiently to provide enriched flavour and vapour.
LP2 coils are designed to be leakproof to prevent wastage and mess from spilled e-liquid. An extra silicone ring at the bottom of the coil plugs any gaps in the pod to minimise risk of leakage
Resistances:

- 0.23 Ohm best between 20-45W

Compatible with:
- SMOK Nord 50w Kit
- SMOK Nord LP2 Pod
- SMOK RPM 4 kit
- SMOK RPM 4 LP2 pods
- SMOK G-Priv Pro Pod Kit
- SMOK Morph Pod 80 LP2 Pods
Like all coils, please make sure to prime before use.
---
Related Products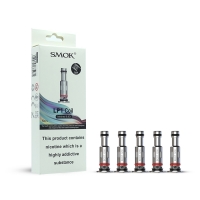 SMOK LP1 Coils
£3.00
5 for £11.50. ...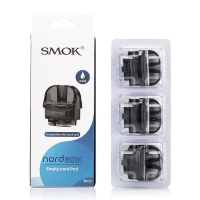 SMOK NORD 50W Replacement Pods
£7.00
The SMOK Nord 50W R...