Orange Sherbet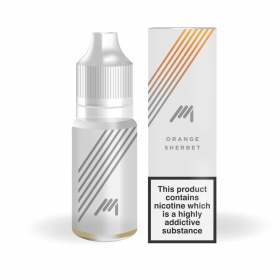 ---
Product Information

TANG-TASTIC!
A sweet, fruity and refreshingly subtle blend of fine summer fruits
Formerly one of our Black Label range flavours. This same great tasting flavour is now available at a new low price
55PG / 45VG

Nicotine: 0mg, 3mg, 6mg, 12mg, 18mg



Just one of our many new flavours that is part of our new clean, refined and flavourful UK manufactured, TPD complient White Label Range. At three bottles for £10, 30ml of e-liquid allows you to vape even more for less!
Mirage White Label - a range of essential, classic flavours. Made in Sheffield