Nutz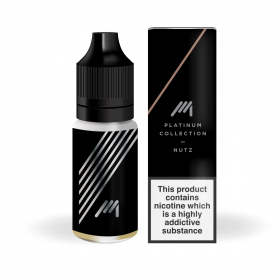 View Analytical Report
---
Product Information
Roasted mixed nuts, Muscovado sugar and rich dairy cream.
Part of our premium Platinum Collection.
Expertly blended for Mirage by haute cuisine chefs in a velvety, vaporous 70/30 VG/PG ratio.
The finest E-Liquids we have ever tasted.
Looking for 0mg or 3mg? Please refer to related item below.
Proudly Made in Sheffield.
---
Related Products
Nutz
£9.99
You'll...