Nasty Ballin - Blood Berry
Nasty Ballin - Blood Berry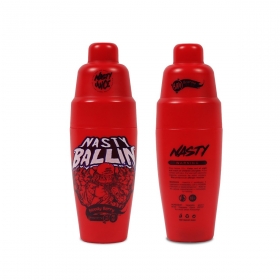 ---
Product Information
A pleasurable taste of berry mixed up with lemon to give a sweet acrid jolt. Once you inhale the berry flavour it's a dazzlingly haunting exhale!
The brand new Nasty Ballin' series features a luxurious cocktail shaker bottle with a unique ball-bearing inside the bottle to seriously shake up your juice.
- Room for a 10ml nic shot
- 70% VG sub ohm blend

Add one to your basket and get one Nic Shot for £1 when also added to your basket.