Love Puddin' - Peanut Butter Split
Love Puddin' - Peanut Butter Split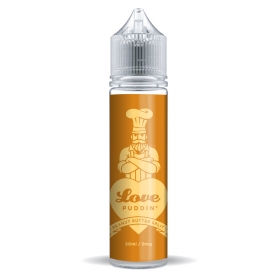 ---
Product Information
A selection of exciting dessert flavours, lovingly recreated for your delight.
Peanut Butter Split - Ripe bananas, gooey peanut butter and caramel.
Add 1 x 10ml of our 18mg Nic Shot to this to make 60ml / 3mg E-liquid, or 2 x 10ml to make 70ml / 6mg.
For best results, shake well and steep for 10 hours before use.
Add one to your basket and get one Nic Shot for £1
when also added to your basket.