Loopy Juice Orange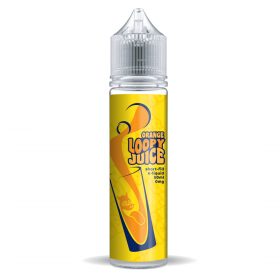 ---
Product Information
Insanely good fruit juice flavours that will drive you round the bend!

Orange flavour.

20pg/80vg.

Add 1 x 10ml of our 18mg Nic Shot to this to make 60ml / 3mg E-liquid, or 2 x 10ml to make 70ml / 6mg.

For best results, shake well and steep for 10 hours before use.

Add one to your basket and get one Nic Shot for £1 when also added to your basket.