Banana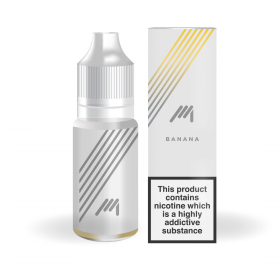 View Analytical Report
---
Product Information
Perfect ripe banana, no peeling required.
White Label, a range of essential, classic flavours. Made in Sheffield
Nicotine: 0mg 3mg 6mg 12mg 18mg 24mga
Just one of our many new flavours that is part of our new clean, refined and flavourful UK manufactured TPD complient White Label Range. At three bottles for £10, 30ml of E-liquid allows you to vape even more for less!