Apple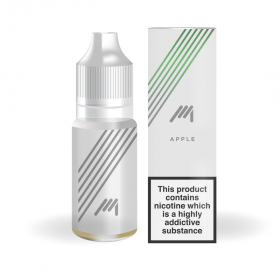 View Analytical Report
---
Product Information
If Granny Smith Made E-Liquid, then the Mirage White Label Apple would likley get her seal of approval.
White Label, a range of essential, classic flavours. Made in Sheffield
With it's mouth watering flavour, perfectly blending sweet & sour tones, those cravings from the apple tree will be truly satisfied.
Ratio: 70PG/30VG

Nicotine: 0mg 3mg 6mg 12mg 18mg 24mg

Just one of our many new flavours that is part of our new clean, refined and flavourful UK manufactured TPD complient White Label Range. At three bottles for £10, 30ml of E-liquid allows you to vape even more for less!